Diligently crafted sacred choral music
Founded in 2020, Brook Cherith is dedicated to providing the highest quality product – for use in religious institutions, academies and universities, as well as volunteer and regional choirs.
Shelly Hamilton
Shelly Hamilton is a vital part of the ministry of her husband—Ron Hamilton, alias Patch the Pirate. She is administrative producer of the Majesty Music products including the Patch the Pirate Adventures, two hymnals—Majesty and Rejoice Hymns, the Hymnproviser hymnplaying series, and annual choral and keyboard works. At Calvary Baptist Church, Shelly served alongside Ron as pianist, special music coordinator, and administrative music librarian. Her role as loving mother and grandmother and involvement in the Patch the Pirate Ministry have contributed to her heart for young sailors. Shelly has dedicated her life to providing godly Christian music for churches and homes today.
Benjamin David Knoedler
Composer and pianist Benjamin David Knoedler (b. 1996) is quickly becoming established in the world of sacred music. He has published over 50 pieces with major publishers throughout the United States. His compositions have been featured on numerous recordings, and in large venues in the United States, Europe, and Asia. His choral music is published by Beckenhorst, Lorenz, Choristers Guild, Soundforth, Majesty Music, The Wilds, and other publishers. His choral piece "A Child's Prayer" won first place in the Vancouver Chamber Choir's Young Composers' Competition in 2017. His major work for choir and orchestra, THE CELESTIAL CITY, was premiered at Bob Jones University in 2020. In addition to choral music, he has published books for solo piano, hymns for children and adults, and instrumental solos. He finished his masters degree in music composition from Bob Jones University in 2020, and now works as the choral music editor at Majesty Music. Benjamin David Knoedler receives regular requests and commissions for his choral and instrumental music, and works with children's and adult choirs in the Greenville area.
Megan Morgan
Megan Morgan is a composer, author, and vocalist. She is the daughter of Ron and Shelly Hamilton, and has voiced the character of Princess Pirate on 27 of the Patch the Pirate audio adventures. In 2014, she joined Majesty Music as a writer and arranger, and has since co-written and produced 7 Patch the Pirate adventures with her husband, Adam. She received a B.A. in Church Music from Bob Jones University, and travelled for two years with the Pettit Evangelistic Team. Megan regularly writes songs for the Answers in Genesis curriculum, and has choral pieces published by several major publishers.
Available Products
Check out our latest releases for Brook Cherith Press!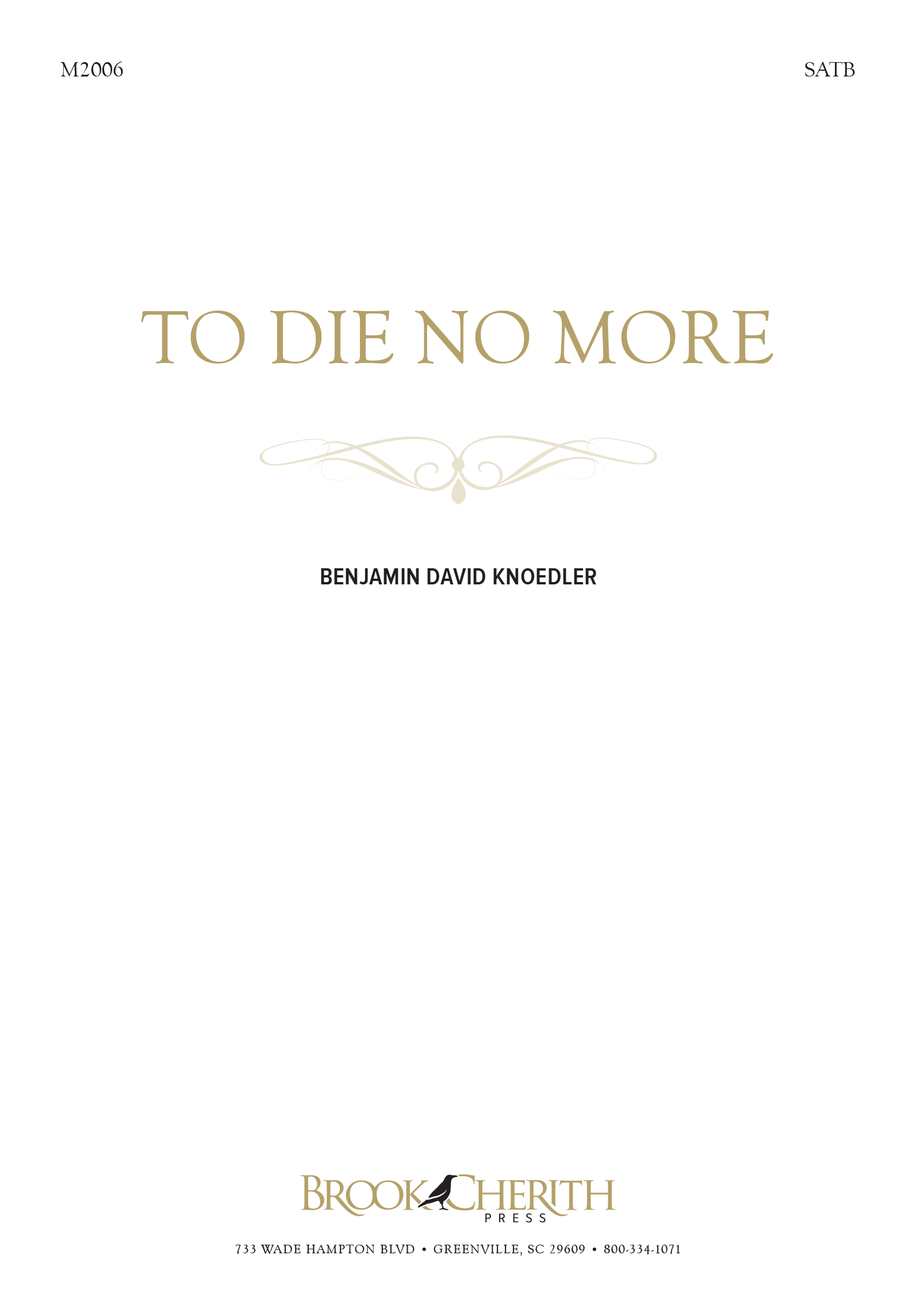 to Die No More
SATB M2003
In the captivating style of an old American Civil War song, the piece opens with a soloist singing of his heavenly home, where he will go to die no more. Unique turns of phrase distinguish this melody from the rest – something worth singing again and again. A fitting option for a Heaven themed service, a concert piece, or a funeral. Scored for SATB choir and piano.
Written by Benjamin David Knoedler.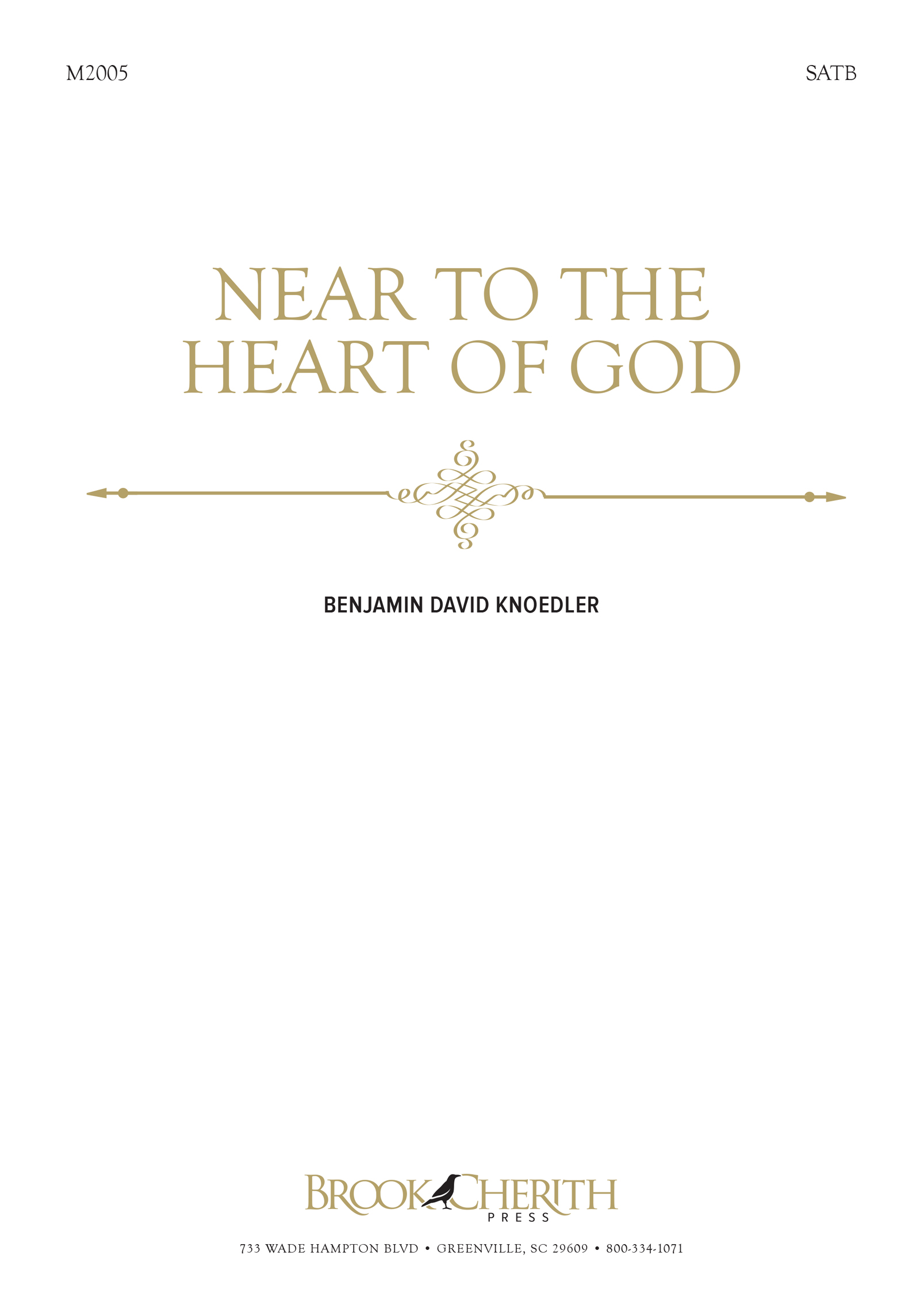 Near to the heart of god
SATB
M2005
A compelling new setting of this well known text and tune, modernized to resonate with today's church, rich with beauty and drama. Scored for SATB choir and piano.
Written by Benjamin David Knoedler.
Amazing Grace
UNISON
M2004 
This marvelous new arrangement of the classic hymn begins with children quietly singing the well-known tune without any words. The piano then plays a gentle solo before we hear the text we know so well, now brought to life: "Amazing grace, how sweet the sound."
Written by Benjamin David Knoedler.
The Prayer Of Faith
SATB
M2001
A tender prayer of faith to the God of salvation. The emotive melody line swells, and gives way for riveting choral parts through the climax and release of the piece. A wonderful option for any occasion.
Written by Megan H. Morgan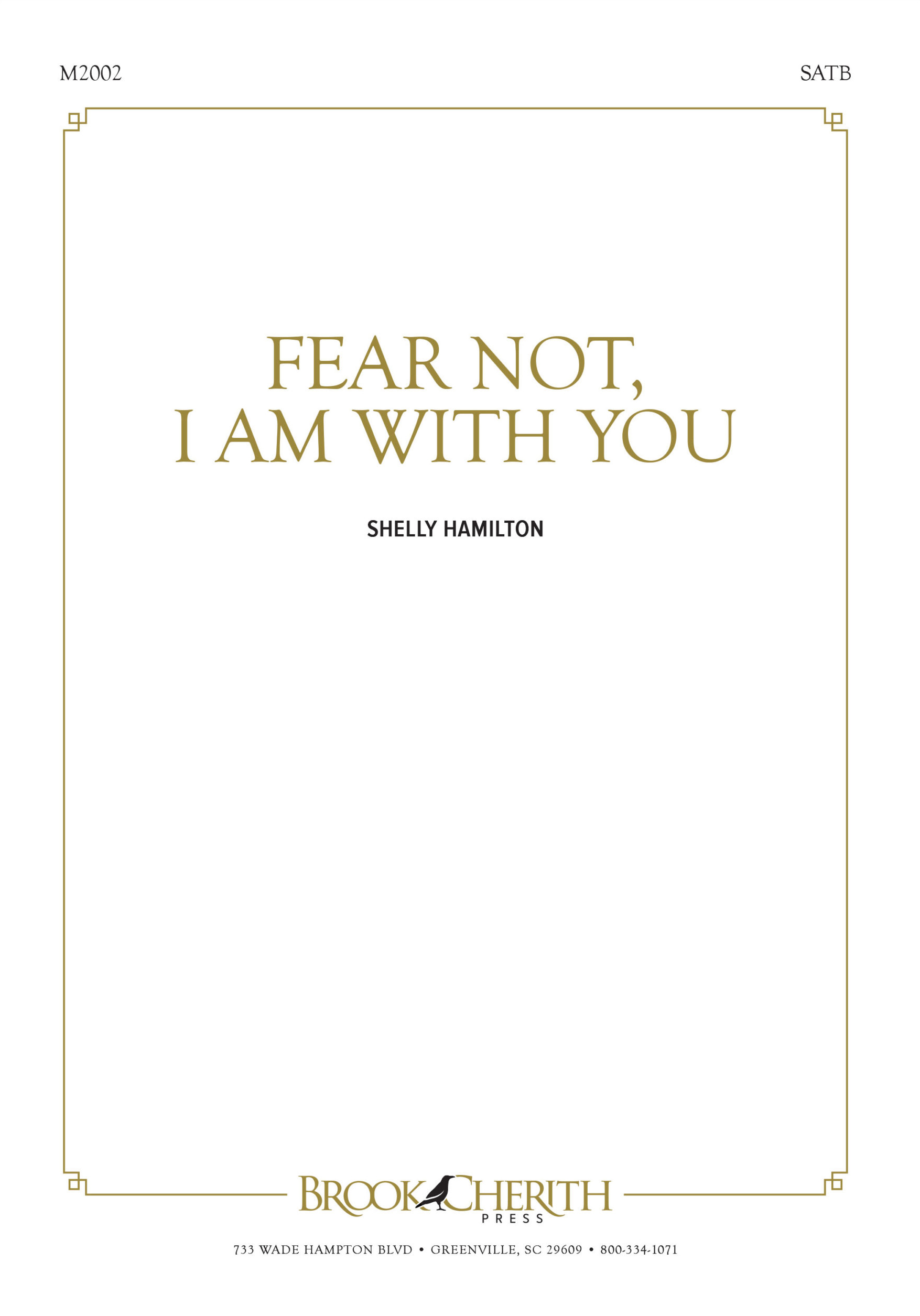 Fear Not, I Am With You
SATB
M2002
A gentle, flowing melody, with steady rise into a spectacular release and denouement. Perfect for almost any occasion, but particularly comforting during a season of uncertainty or grief.
Written by Shelly Hamilton.
I Know That My Redeemer Lives
SATB
M2000
This joyous piece is brimming with vitality, confidence, and energy. A wonderful selection for Easter!
Written by Benjamin David Knoedler.
You can also listen to our pieces on 
  and 
.
Contact Us
We would love to hear from you and will respond as quickly as we are able. If you need immediate assistance, please call us at 800.334.1071 or 864.242.6722.
Our Location
733 Wade Hampton Blvd.
Greenville, SC 29609
Contact Us
800.334.1071
864.242.6722